Ether Dream - DMX Interface
NOTE - This page is for the previous Ether Dream 1. Check the current website.
The Ether Dream DMX interface is an add-on board for the Ether Dream that allows it to control external DMX devices and receive DMX input. New firmware allows the Ether Dream to work as a DMX-to-OSC and OSC-to-DMX bridge, for compatibility with a wide variety of other software.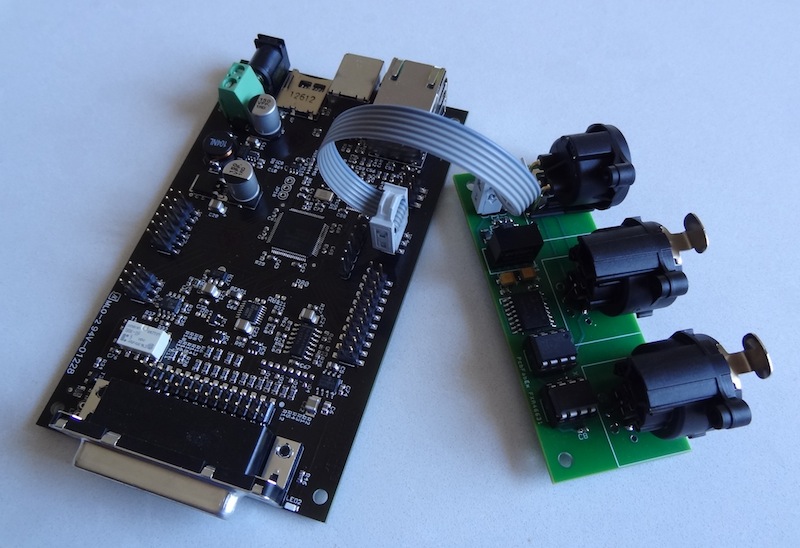 Features
3-pin and 5-pin XLR connectors available
DMX in, thru (electrically connected to in), and out
Optional full electrical isolation for noise and damage resistance
Driver support in Ether Dream DLLM
Standard OSC interface
Future: control of laser output via DMX commands
Works with any production Ether Dream with firmware v0.5.0 or later, available from the Downloads page
Connection Diagram
Use the included 6-pin jumper cable to connect the DMX board to one of the serial expansion headers on the Ether Dream. Match pin 1 on the Ether Dream to pin 1 on the DMX board. Serial expansion header #1 correponds to DMX universe 1, and likewise for 2 and 3. Only header 1 can currently be used for input.