Ether Dream 2
The Ether Dream 2 is an extensible, high-performance laser DAC.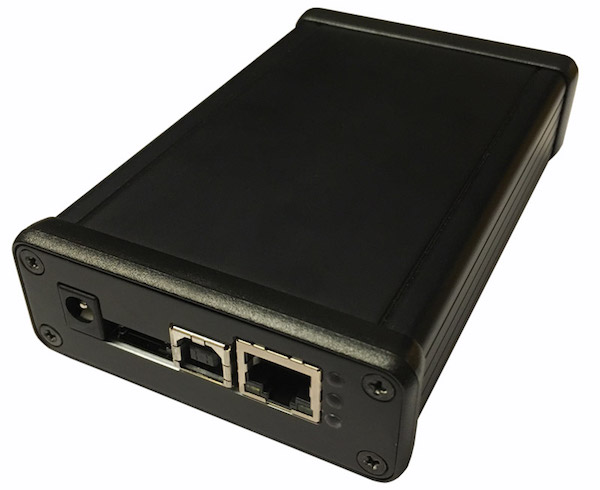 Features
Streaming playback over 100M Ethernet
Multi-interface driver library: supports LSX, ILD SOS, LFI Player, and any software compatible with EzAudDac
Protocol-compatible with original Ether Dream
Sample driver code available for Windows, Mac, and Linux
ILDA output: 2x 16-bit (X/Y) plus 8x 10-bit (separate R, G, B, I, U1-U4)
Can be built into a laser projector; internal DMX output header
Drag-and-drop firmware updates over USB from any computer, no software needed
Power supply: 8V to 25V DC, via screw terminals or standard 5.5mm jack
Case and 100-240v universal power adapter included
Made in California, USA
Order
Ether Dream 2
is available from:
LSX Bundle
Ether Dream 2 is available bundled with LSX Lite, including a pre-activated license dongle, for $299.
Previous Version
Limited quantities of Ether Dream v1 are available.